As a weight-bearing joint, conditions in the hip can develop through injuries, chronic deterioration, infections, or unknown causes such as osteoporosis.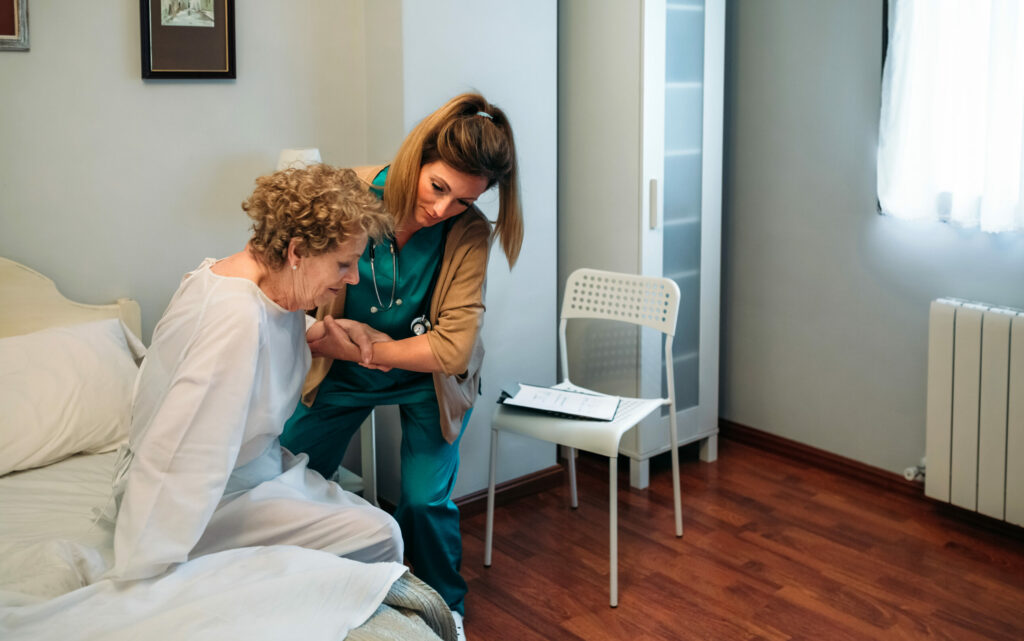 Hip Arthritis and Fracture Care in Canada
Arthritis is the leading cause of illness and disability in Canada. Optimizing referral management and treatment plans for hip arthritis provides a care experience led by world-class evidence. Over 3,000 hip fractures related to osteoporosis occur annually in Alberta. Osteoporosis can lead to breakage of any bone. Hip fractures are the most serious, oftentimes fatal, if left untreated. Moving Alberta to the forefront of hip fracture prevention and surgical care is important as the population increases and ages.
Decision supports for people with arthritis
Browse the latest findings

Surgical Site Infections
Different approaches to monitor surgical site infections may lead to different results and trending patterns. National Surgical Quality Improvement Program reports total surgical site infection rates that are consistently higher than Alberta Health Services Infection Prevention and Control Program.

Cost-effective Clinical Program
A hip fracture liaison service that was implemented in two hospitals in Alberta, Canada, co-managed by a nurse and physician, was cost-effective and improved initiation of osteoporosis medication following hip fracture.

Body Mass Index
The purpose of this study was to retrospectively compare outcomes in primary hip and knee arthroplasty for patients with increased body mass index and those with normal body mass index .

Hip Fracture Surgery Delay
The goal of this study was to determine how time to surgery affects 30- and 90-day mortality by age and to explore the impact of preoperative comorbid burden and sex.
Our Work Related to the Hip
Research and early intervention offer hope for better management and relief of arthritis. Through our research and work, ABJHI is making a difference in the lives of those facing arthritis.