Self-management resources are on hand for living a meaningful life with osteoarthritis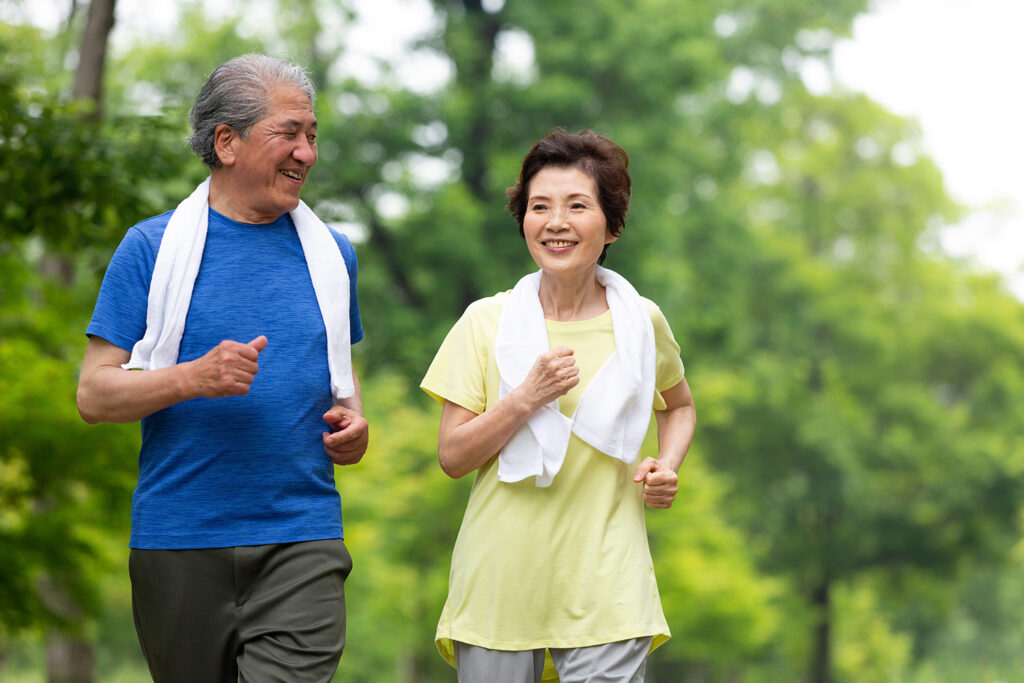 For over ten years, we've been providing Alberta hip and knee clinics with patient materials on surgical care. But each year, over 10,000 visits to these specialist offices result in non-surgical treatment plans for managing osteoarthritis. The process accounts for half of referrals received at specialist offices. Patients face a continued journey with their chronic condition in the community. We set out with the Bone and Joint Health Strategic Clinical Network to find ways to support Albertans with osteoarthritis not facing surgical intervention.
Empower people with osteoarthritis to effectively manage their condition on a daily basis
Develop a strategy to disseminate tools in the community
Engagement with patient education researchers illustrated care gaps. Patients want information on the stages of osteoarthritis progression and effective management strategies. They want to know when to seek help and from whom. And if treatment isn't working, they want to know what to do next. We also conducted current state assessments with clinics to determine how they manage incoming patients, when a patient is non-surgical, and what conservative care is offered to non-surgical patients. Working alongside the Bone and Joint Health Strategic Clinical Network, we reviewed existing evidence and tools. We enlisted representatives from across public and private community care to contribute their expertise. Membership was distributed around four core themes: pain management, function and mobility, nutrition and weight management, and mental health.
Tangible Outputs
Self-management education toolkit
Goal setting self-reflection tool
Treatment menu arranged based on strength of evidence
We designed education tools for Albertans with osteoarthritis. The tools aim to enable people to gain power over their health, no matter the stage of osteoarthritis. The tools are appropriate for those on non-surgical and surgical treatment pathways. The toolkit can be accessed on the myHealth Alberta and the Bone and Joint Health Strategic Clinical Network  websites. We're continuing to strengthen community partnerships to advance prevention and care for those with osteoarthritis. The toolkit is just one strategic tool to help with this.
From 2009 to 2020, the rate of transfusion in the hip and knee replacement population dropped from 19.4% to 1.5%. This equates to a cost savings of $11.7 million. In actuality cost savings are higher given data limitations (the number of blood products used per procedure and associated savings due to quicker recovery are unknown).
Wait times for hip and knee replacements continue to be a health system challenge. Alberta's population is growing. Many Albertans are living longer, experiencing increased rates of obesity, and choosing arthroplasty as the "gold standard". At the same time the demand for hip and knee replacements is increasing, other surgical procedures are falling behind targets.