We partnered to bring crucial fracture prevention care to Albertans impacted by hip fractures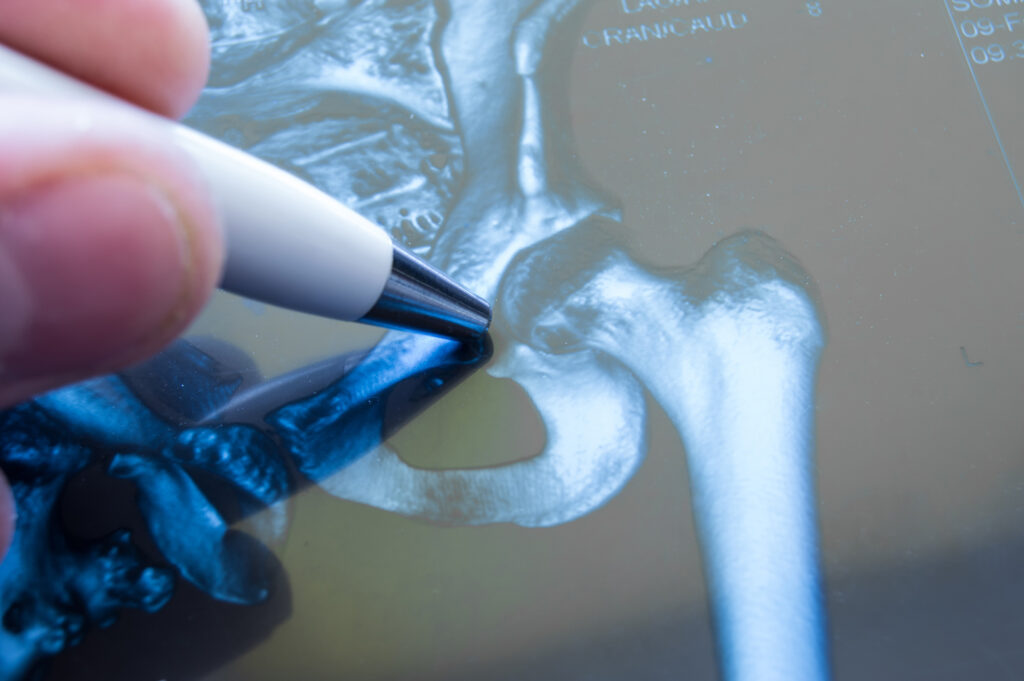 Evidence indicated that fewer than 20% of hip fracture patients underwent diagnosis or adequate treatment for osteoporosis, and 80% of patients with a history of osteoporosis were not provided with therapeutic interventions. This increased the risk of subsequent hip fractures by approximately half. With the Bone and Joint Health Strategic Clinical Network and Covenant Health, we set out to address this care gap around post-fracture interventions.
Identifying patients and helping those at risk undergo appropriate investigations and initiation of osteoporosis treatment
National Osteoporosis Canada guidelines were the framework for creating a provincial fracture prevention service. We helped establish processes and tools for consistency and optimization of care practices. Central to the service was enhancing patient clinical support. It started in hospital with education on osteoporosis and arranging appropriate osteoporosis therapy. After going home, patients continued to be supported. Clinicians called patients to check in on treatment and to arrange needed tests. Fundamental to the service was an interdisciplinary approach. Emergency Department geriatric teams and geriatric and fall prevention programs had a role. On the other side of the spectrum, we encouraged tie-ins with family physicians.
Tangible Outputs
Medical algorithm
Patient checklist
Flow map
Patient and family physician letters
Database
Decision Supports
Click below to access tools based on high-quality evidence for making informed health decisions.
Early adoption of the Fracture Liaison Service at Misericordia Community Hospital was successful. Closing the care gap in osteoporosis care meant more hip fracture patients were appropriately on osteoporosis treatment and taking precautions to prevent future fractures.
Hospital centres across Alberta came onboard with the optimized Fracture Liaison Service model developed with the Bone and Joint Health Strategic Clinical Network.
Fracture Liaison Service is now active in fifteen hospital centres in Alberta, including eleven on-site FLS and four tele-FLS. The risk of patients experiencing another fracture within two years of their hip fracture has decreased by half. With over 3,000 people experiencing an osteoporotic hip fracture each year in Alberta, Fracture Liaison Service has helped close the care gap on osteoporosis care.