Bringing a multidisciplinary provincial team together, we partnered to deliver live-saving changes to hip fracture patients in hospital.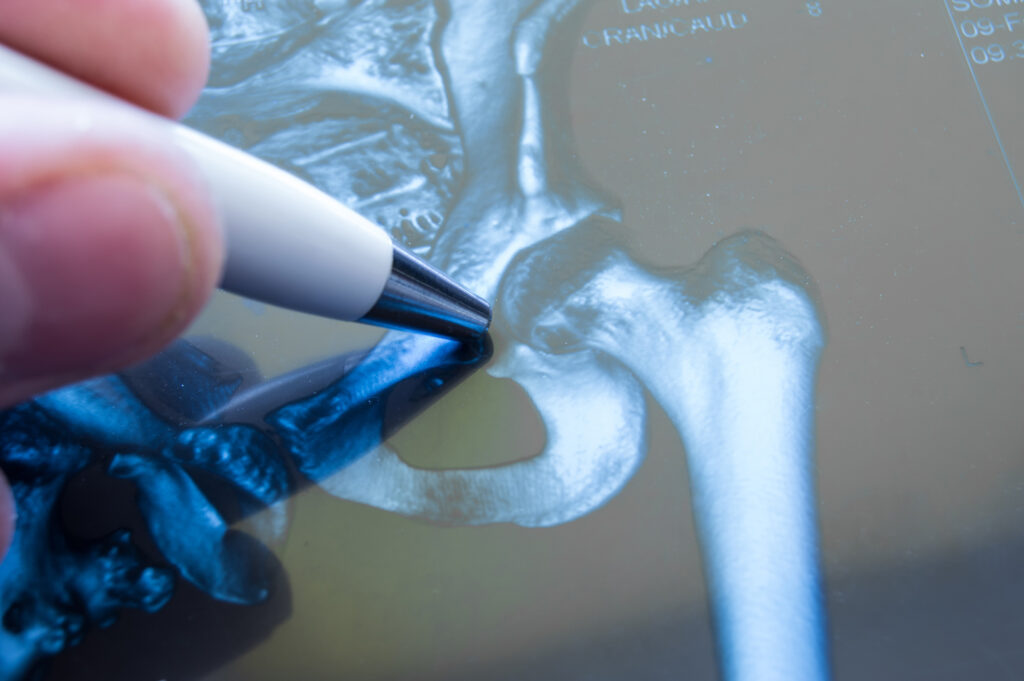 Osteoporosis will affect 1 in 3 women and 1 in 5 men in their lifetime, making fractures from osteoporosis more common than heart attack, stroke and breast cancer combined. Osteoporosis when left untreated results in multiple fractures, often culminating in a hip fracture. In 2012, 30% of individuals with a hip fracture passed away within one year of the fracture, and less than 40% returned to their home environment from hospital. Evidence from around the world began showing that long wait times for hip fracture surgery led to poorer outcomes and even death. Alberta patients were also staying much longer in hospital compared to jurisdictions around the world.
Decrease a hip fracture patient's wait time for surgery
Improve the hip fracture patient experience throughout their acute care journey
Discharge patients sooner from hospital
In 2011, one of the first deliverables by the Bone and Joint Clinical Network (predecessor to the Bone and Joint Health Strategic Clinical Network) for targeting osteoporosis care dealt with hip fracture care in hospital. We engaged with a multidisciplinary team from across the province, including orthopaedic surgery, medicine (including endocrinology, geriatrics and general internal medicine), emergency medicine, EMS, radiology, anaesthesiology, nursing, rehabilitation services, pharmacy, nutrition, community care services, and frontline managers. Through provincial engagement, an evidence-based clinical pathway and order sets came to life. These tools defined and sequenced care processes from transport by EMS through to surgery and discharge from hospital. Four hospitals piloted the pathway, using baseline data and comparison against non-participating hospitals for evaluation of success.
Tangible Outputs
Clinical pathway
Pre-operative and post-operative order sets
Teaching materials
Decision Supports
Click below to access tools based on high-quality evidence for making informed health decisions.
Results were positive at the four pilot sites showing improvements in time to surgery, mobilization, transfer times, return to previous living environment, and patient satisfaction with care.